Visit Acorn During Celebration in the Oaks
November 25, 2021 until January 02, 2022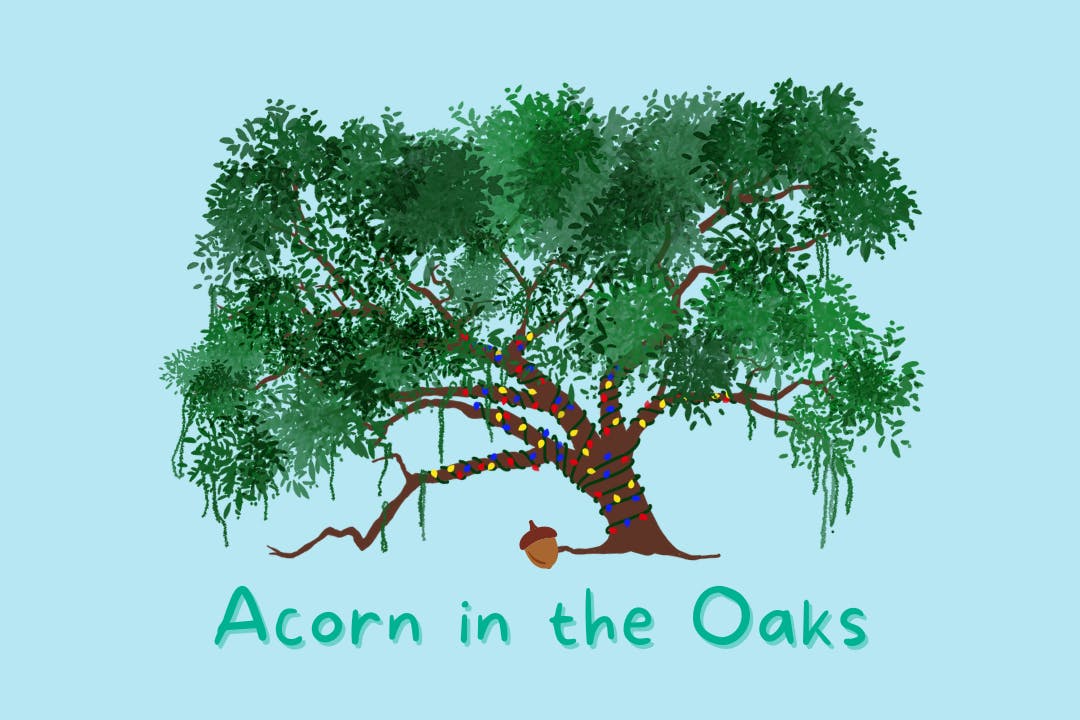 Acorn in the Oaks...Celebrate With Us!
Come by for family activities, lunch, or take-home dinner
during Celebration in the Oaks.
~
ACORN CAFE REGULAR HOURS:
Open 9am - 5pm daily
Closed Mondays & Tuesdays
~
ACORN CAFE HOLIDAY HOURS:
OPEN Monday & Tuesday, November 22 & 23
OPEN Monday & Tuesday, December 20 & 21
OPEN Monday & Tuesday, December 27 & 28
CLOSED Thanksgiving Day, Christmas Eve, Christmas Day
~
Arriving after 5pm during CELEBRATION IN THE OAKS?
* From N. Carrollton Ave. or Wisner Blvd., enter on Lelong Drive (leads to New Orleans Museum of Art).
* Veer right in front of NOMA onto Enrique Alvarez Drive, then veer left and you will see the Louisiana Children's Museum on your left.
~
WORKSHOPS DURING ACORN IN THE OAKS: December 2 -23
Gingerbread House Party!
Celebrate the holidays with a fun activity to express your artistic creativity. Leave the shopping, the toppings, and the mess to us. Every child will get their own Graham Cracker "Gingerbread" house to create a holiday scene on a cardboard cake base. We'll send you home with a cake box so your child's creation will last through the season. Since it is so irresistible to sample the goodies, we'll provide sugar cookies to decorate also. Kids will get their own special party tray and drink to snack on while creating memories. This is a perfect activity to do before City Park's Celebration in the Oaks!
CLASSES & TICKETS